About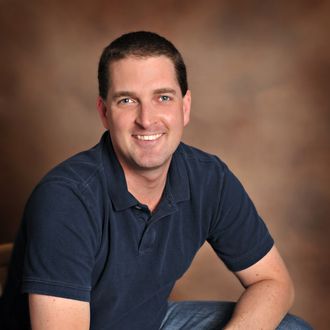 Producer | mixer | Composer | Musician
I'm Brian Sargent, Owner and Founder of Aberrant Sound, as well as chief brewmaster and artisan pizza aficionado. Whether you are looking for a punchy, well-balanced audio mix, creative sound design, original composition, voiceover, or full production for your next album, you've come to the right place. 
I founded Aberrant Sound after getting my start engineering and producing at Sonalysts Studios and Face the Music, but my love for music started much earlier. Using my paper-route money to buy my first guitar at age 12, I spent most of my free time playing in rock bands with influences such as Van Halen, STP, Black Crowes, Nirvana, Pearl Jam, Led Zeppelin and AC/DC. I always found myself behind the console at a gig, tweaking the mix to get it to sound amazing, or recording song ideas with my bandmates. It was at Berklee College of Music, under the guidance of Carl Beatty, Mark Wessel and Rich Mendelson, where I honed my craft not only as a guitar player, but as an engineer, sound designer and audio producer. I loved the sense of creativity and community I felt collaborating with other musicians and making an artist's vision become reality. With a knack for pulling the best performances out of every musician, writing harmonies and bringing out each instrument in the mix, I strive to create the same "wow" I felt listening to my biggest influences for the first time. 
As a multi-instrumentalist, vocalist, and songwriter, I have experienced all aspects of the songwriting process, and received an IMEA Award nomination for Best Country Song for "Take My Hand," co-written with Linda Pestana. My music compositions, performances and mixes are featured on major television networks all over the world, as well as in some of your children's favorite toys. I have worked on major brands such as Transformers, My Little Pony and Star Wars, and was nominated for "Outstanding Toy Character - Best Voiceover" by SOVAS for my work as Producer/Director/Engineer for the FurReal Friends brand. I am a voting member of both the Recording Academy (NARAS) and Americana Music Association (AMA), and member of ASCAP and the Audio Engineering Society (AES). 
In my spare time, you can find me on the ocean with my family, in my wood shop, brewing up a tasty IPA, trying out a new pizza dough recipe or playing music with friends around a fire pit. My favorite part of working in this industry is the energy of collaborating with my fellow artists and creatives. I look forward to working with you to make your project sound its absolute best.
What People Are Saying...
"My experience working with Brian has been nothing but fun and exhilarating. With his ability to play multiple instruments and mix/master like a boss, Brian is the kind of person you want at your side for your project. And on top of all of that, he's very kind and motivated to bring the best qualities out of your project. In other words, I highly recommend Brian." 
-Ricky Persaud Jr. (http://www.rickypersaudjr1.com)
 "Damn you're talented... you're gonna get a hand-spanking!"  
- Jewel (while working with Brian in the studio) 
"Brian has mixed my last two albums and I highly recommend him. Brian is extremely gifted, listens to the artist/producers input, puts forward his thoughts and ideas and will collaborate with you to achieve your vision. In my experience, Brian's in your corner and will go above and beyond to make your mix sound amazing! On both occasions I have put Brian in touch with the mastering engineer and he has interfaced well and represented the project positively. Five stars from me!" 
-Noshir Mody (https://www.noshirmody.net)
 "Brian is an invaluable asset to have in the studio. He's quick to offer sound advice in a thoughtful manner. I've worked on multiple projects with Brian and there's no one else I'd rather have at the helm when the 'record' button is pressed. He's fast, efficient and he's always going to coax your best performance out of you with zero undue pressure. The studio itself has a great vibe and Brian's constantly updating it with all the latest toys. When we released "No Ordinary Life" in 2003, we had multiple AAA music directors(programmers) comment that they couldn't believe it wasn't a major label release."    
- Chris Canty - singer-songwriter 
"When I work with Brian, I know that the quality of work will be excellent. He's dedicated to his craft and also knows the business which guarantees that everything gets done right. In addition to having chops as a musician and engineer he's a comfortable guy to be around in the studio. Did I mention he makes his own beer?"   
- Gigi Abraham - session vocalist (Ernie Boch Jr, Cumberland Farms)
"Having Brian Sargent record my demo was the best decision I ever made. My experience working with him was exceptional! From the moment I walked into his studio I felt extremely relaxed and comfortable. During the recording session he made sure that every song was pure perfection. I believe, without a doubt, that I was very fortunate to have met and worked with such a professional. I know that anyone who chooses to work with Brian will feel the same."   
- Katie Perkins - Singer-songwriter
 "First of all thank you for making this project so much fun over the past few weeks. You really helped bring the best out of us & the songs. Well done!"   
- John Fries